GENESIS(tm) Simulator Instructor Station
Last Updated - 06/29/2014
Go to QuickReckoning.Com Web Page for More Simulation Products
QuickReckoning.Com produces the entire package without third party software. What this means is that for one license price, the Instructor Station software can be used on anyone's desktop without payment of additional license fees. What's more, the package is less expensive than others which require additional third party licenses due to these third party license fees.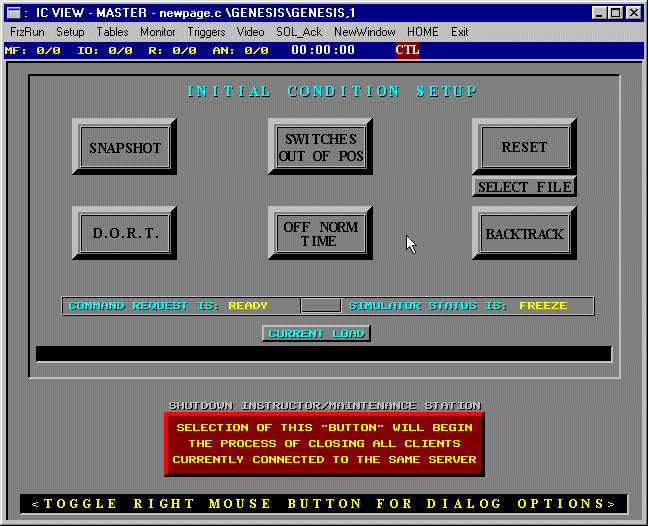 DEMO NOW AVAILABLE FOR DOWNLOAD - CLICK HERE (5.5 MBytes filesize)!
Basic Features:
ANSI Compliant with Extended Features, Multi-User, Multi-Purpose Simulator Instructor Station and Maintenance Facility
Product Purpose: Win32s - Windows Based - Allows for mouse driven, graphical, rapid, simple problem setup, control, and student monitoring with offline pre-training preparation and post-training student analysis features. Can be used on multiple desktops for Maintenance, E-Plan, and Classroom Training.
GENESIS Instructor Station installation package includes:
Full source code for the Instructor Station Software
Runs under Windows 95, 98, NT, or 2000, XP, 7, 8OS (Client side)
Custom interface to your simulator via TCP/IP, SLIP, PPP or Simple Serial Interface
Open interface to heterogeneous Simulation Computers (Server side), ie does not require NT Simulation Computer. Connects to Encore MPX OS or UNIX OS.
Graphical User Interface for all Utility Software
Included DBMS for Malfunctions, Remote (Local Operator) Actions, I/O Overrides
PWINDOW(tm) Graphics Editor for dynamic and input/output template development
Unlimited License on a per Simulator basis
Optional Purchase:
Dynamic Panel Builder Software (interfaced with your I/O database)
Dynamic P&ID Builder (with P&ID database development tools)
More info:

QuickReckoning.Com

Please submit all Requests for Quotes and Proposals to:

10110 Se Clatsop St., Portland, OR. 97266


Sample Panel Emulation Displays: Please note that a 640x480 standard window is available so that several windows can be open and VIEWABLE simultaneously thereby adding usefulness to an operating system supporting multiple windows. Competing systems typically require a full window display of 1024x768 or greater for a SINGLE window. The reason? The scripted fonts require a large window so that they may be seen. These displays below can be MAXIMIZED to the full screen size and at that point they assume those same scripted fonts which, do contribute to a more pleasing graphic because the graphics resolution is improved.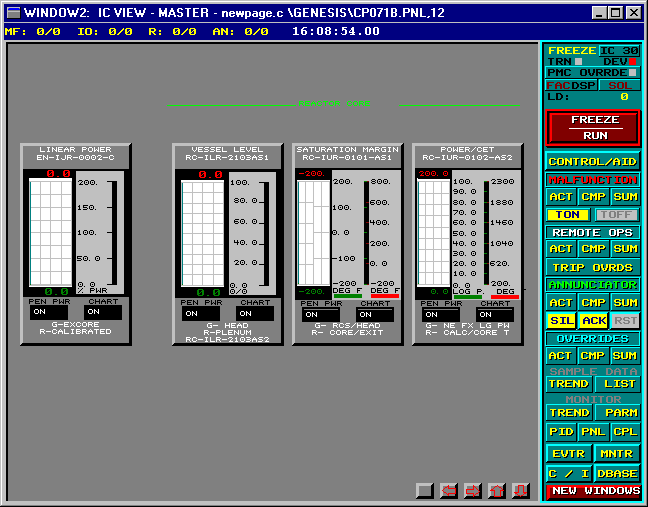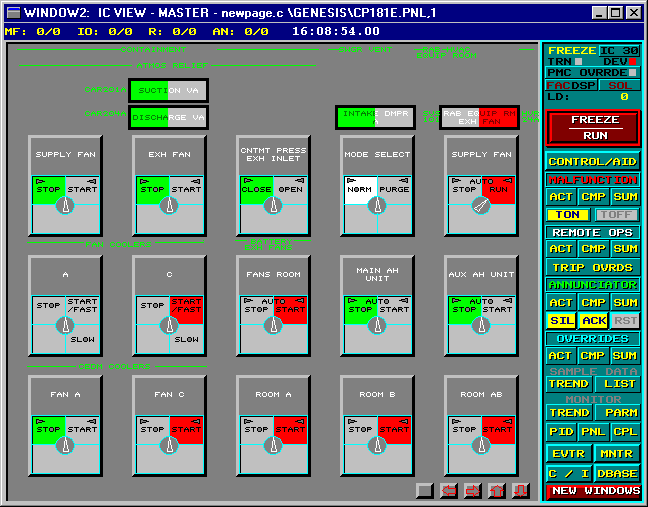 Sample "Custom Panel" - Once full panel graphics are created, the Instructor may simply point and click to copy switches and instruments from existing panels to create his own "Custom Panel" Display. These displays work exactly as the panel displays do and you may operate switches, insert overrides, or call up database information simply by using the Mouse.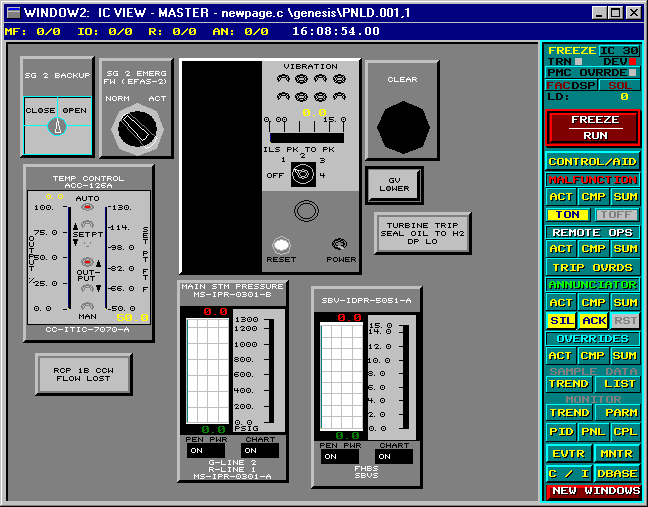 Sample P&ID Displays (System Piping Diagrams):